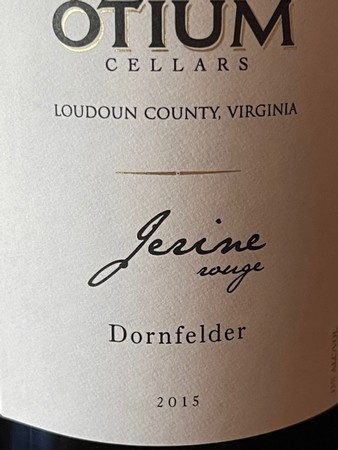 2016 Dornfelder
Dornfelder is a relatively recent arrival on the wine scene, having been created as a coloring agent in the 1950's. Now gaining credibility on its own, it is quickly becoming a popular Austria and German varietal. Highly pigmented with a thick dark skin, Dornfelder brings considerable color and acidity to wine. Our higher quality Dornfelder is typically oaked, velvet textured and slightly floral with flavors of raspberries and cherries.
This wine pairs well with bacon, lamb, crabs and potatoes.
Currently not available for online purchase.
Wine Specs
Appellation
Middleburg, AVA