Spend a relaxing weekend with beautiful views at one of our VRBO properties!
Looking to host your next vacation in the scenic countryside near Washington D.C.? Look no further….our properties provide a leisurely, peaceful stay for large groups and families on the private grounds of Otium Cellars and Tranquility Farm in the heart of Purcellville, Virginia.
Feel refreshed and restored when you stay at one of our luxurious properties, just a short distance from Dulles International Airport and the Blue Ridge Mountains. Located in the heart of Loudoun County's Wine Country, our homes offer stunning views of our vineyard and our private farm, Tranquility Farm, home to Loudoun County's landmark silo.
A stay with us is truly like no other, and can even offer an on-site Executive Chef who can provide boxed meals, gourmet dinners, Sunday Brunches, and special dishes upon your request.
Grüner Bungalow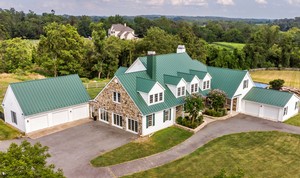 On the grounds of Otium Cellars
8 Bed / 8 Bath
Sleeps 18 Guests
Private Pool (May-September)
>> See more of the Gruner Bungalow and reserve on VRBO
The Manor House at Tranquility Farm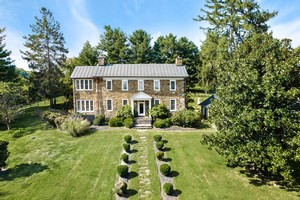 Located on Tranquility Farm a leisurly walk away from Otium.
4 Bed / 3.5 Bath
Sleeps 8
>> See more of the Manor House and reserve on VRBO
The Vineyard Cottage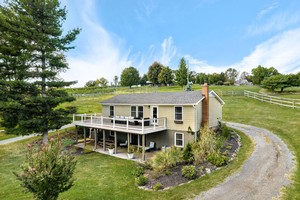 Located on Tranquility Farm
4 Bed / 2.5 Bath
Sleeps 10
>> See more of the Vineyard Cottage and reserve on VRBO
Stay in touch
Sign Up For Our Newsletter
Keep up to date on the latest wine releases, upcoming events, and promotions and get 10% off your next order.